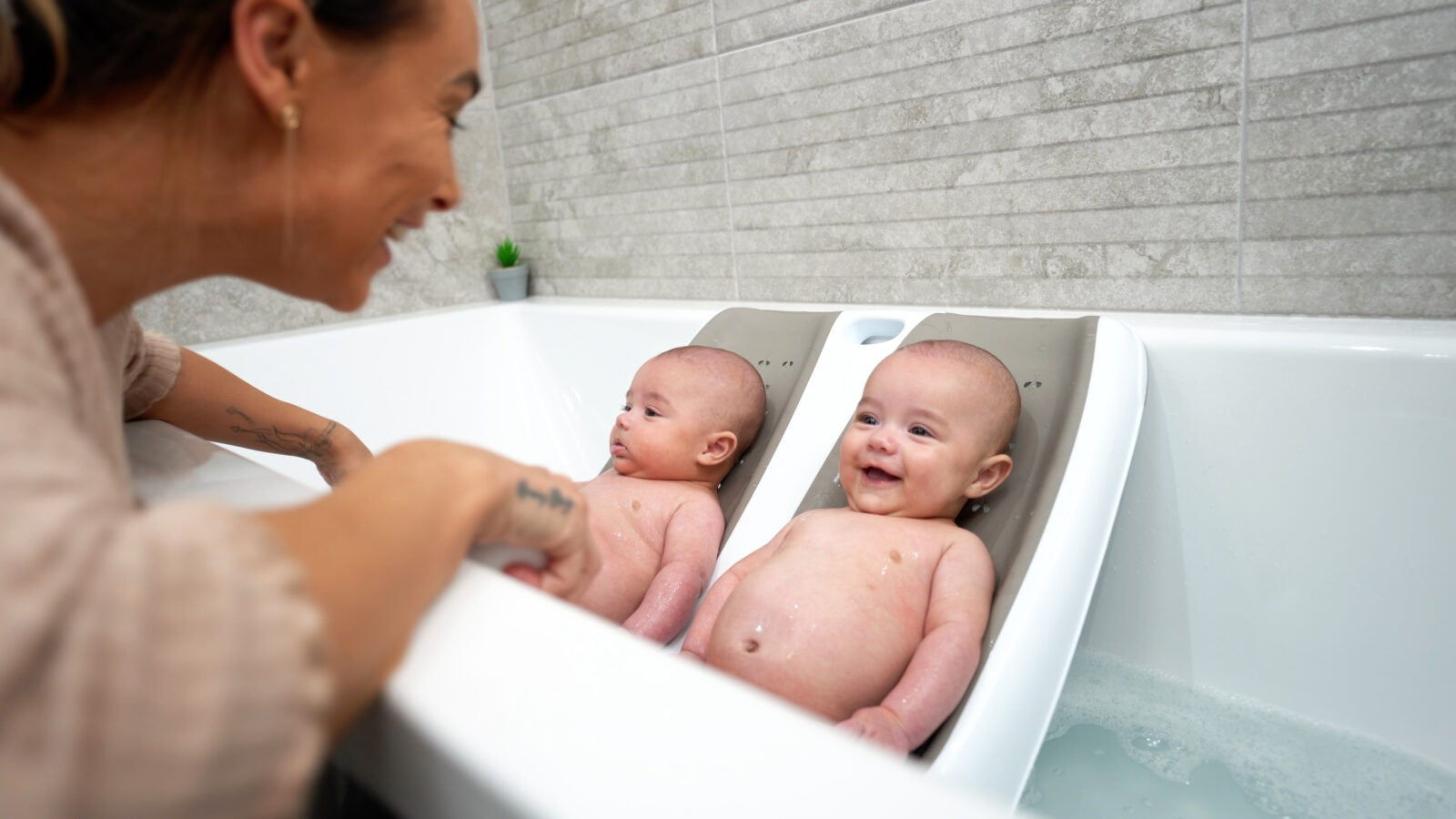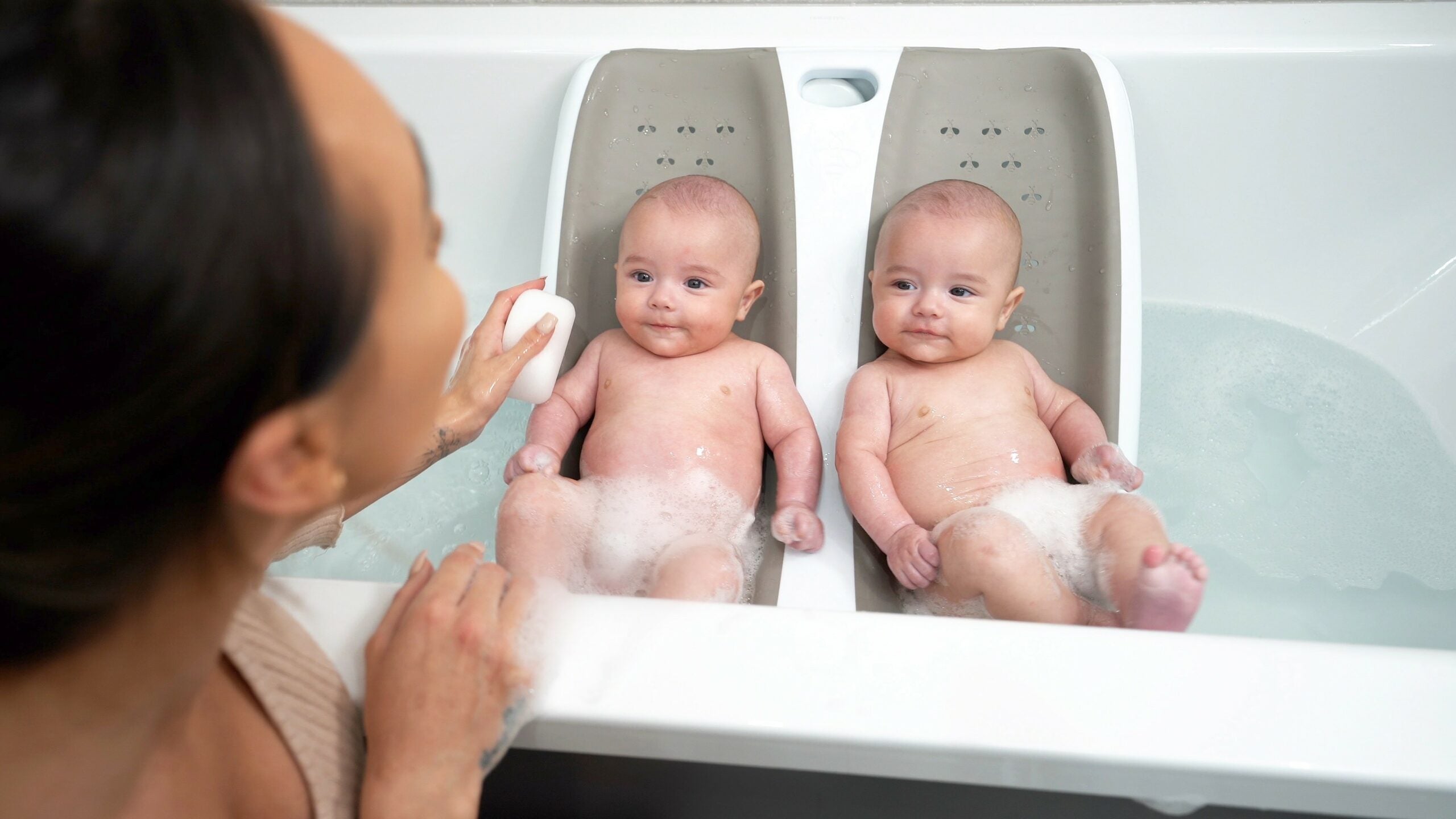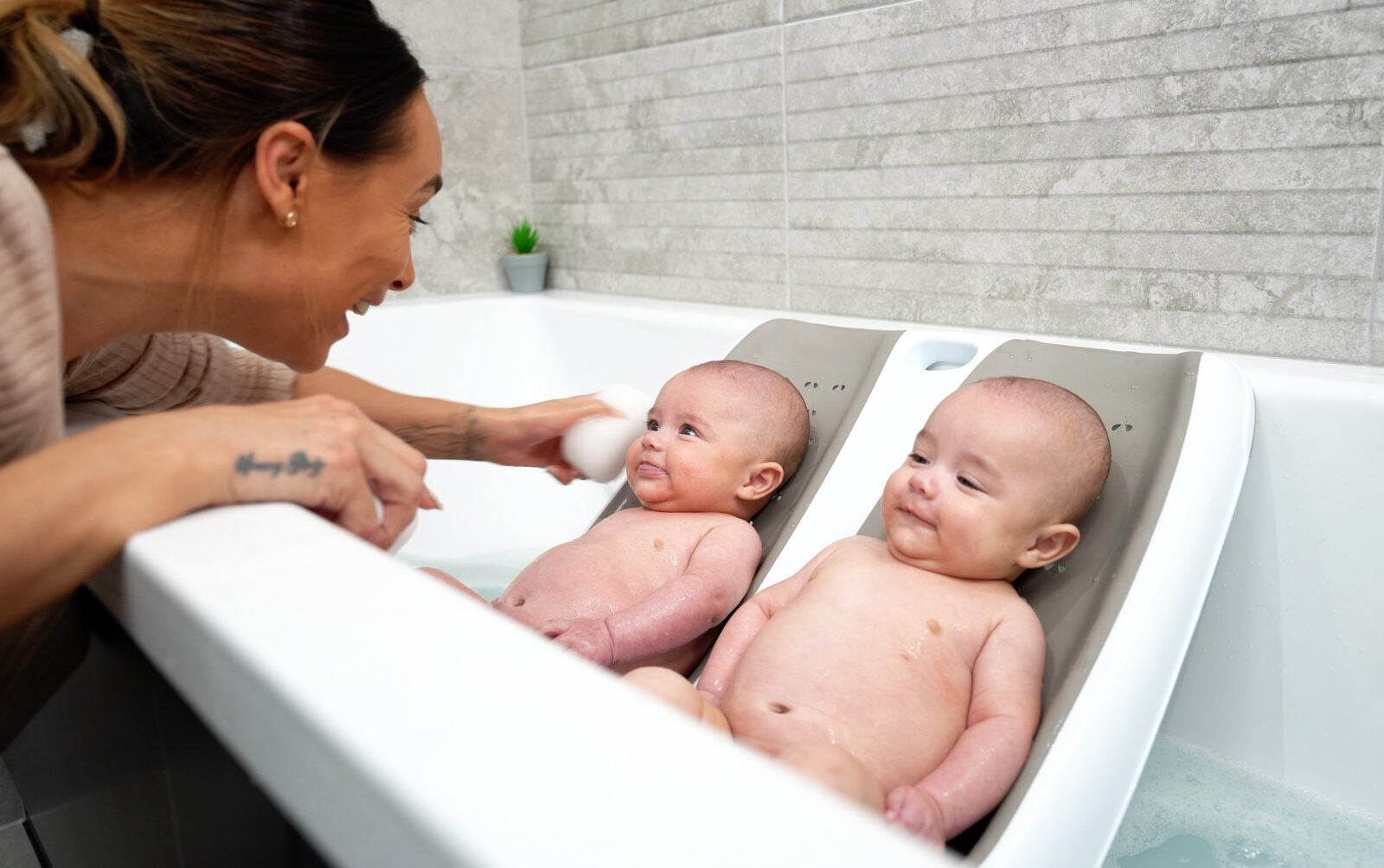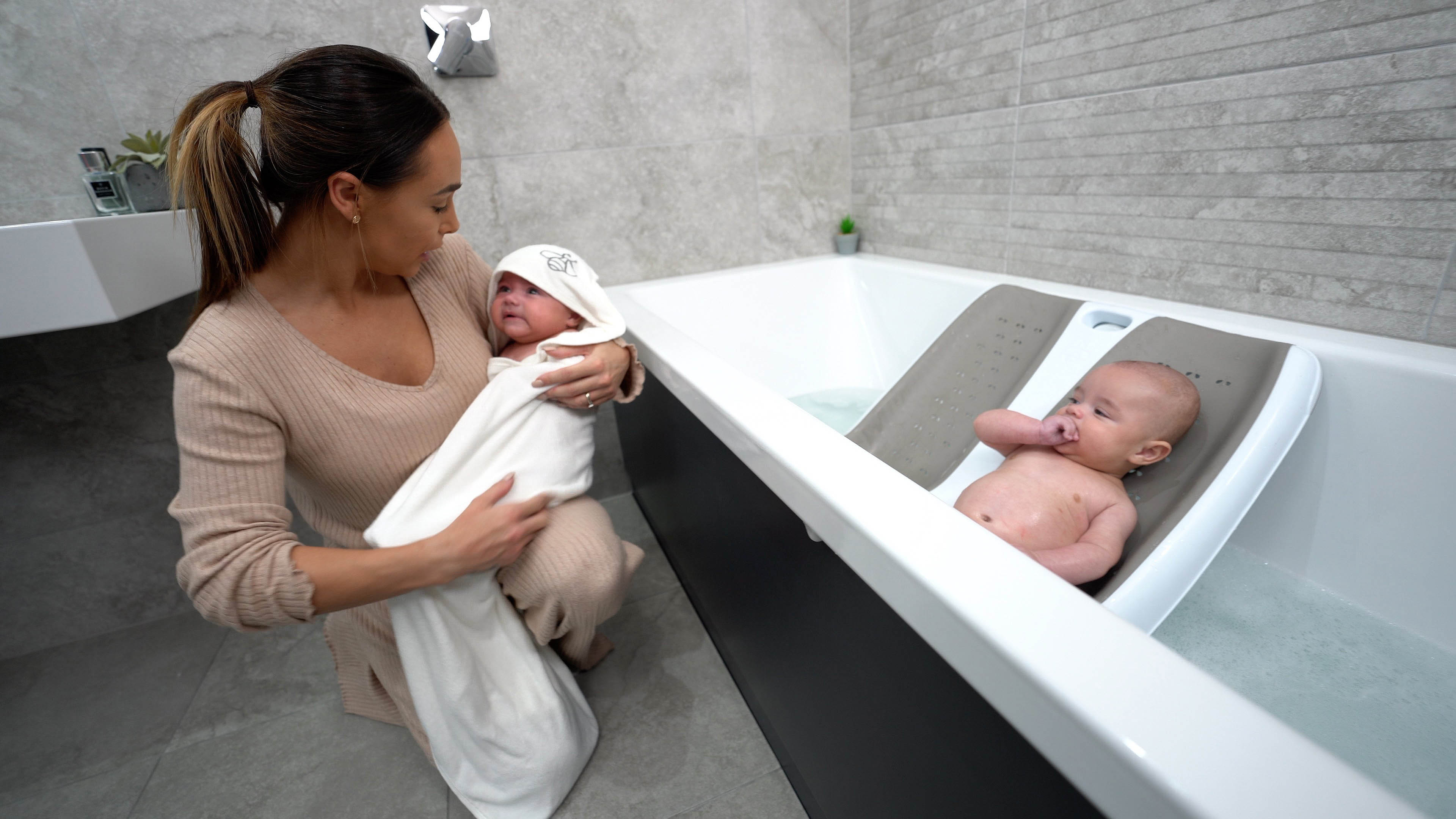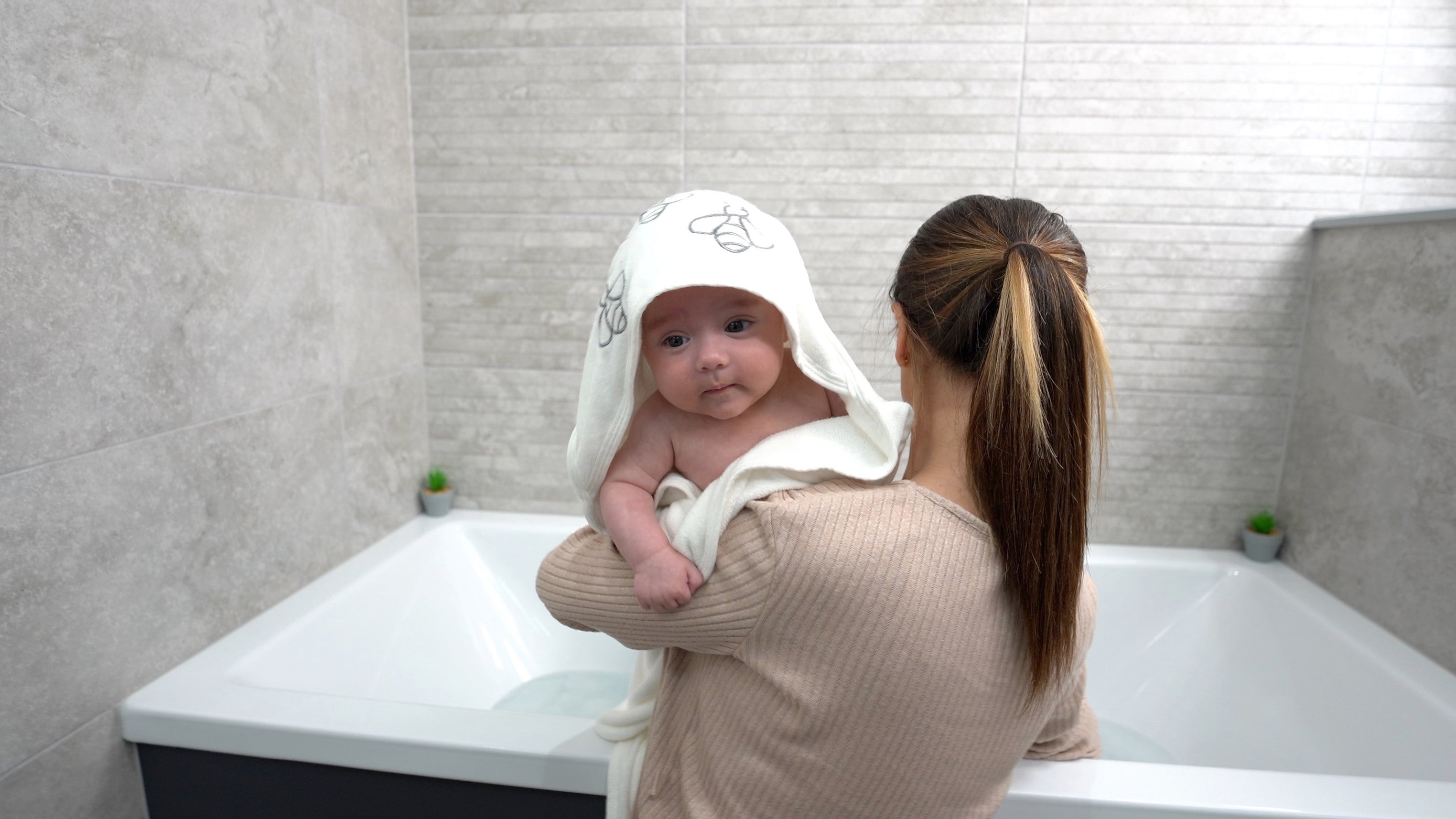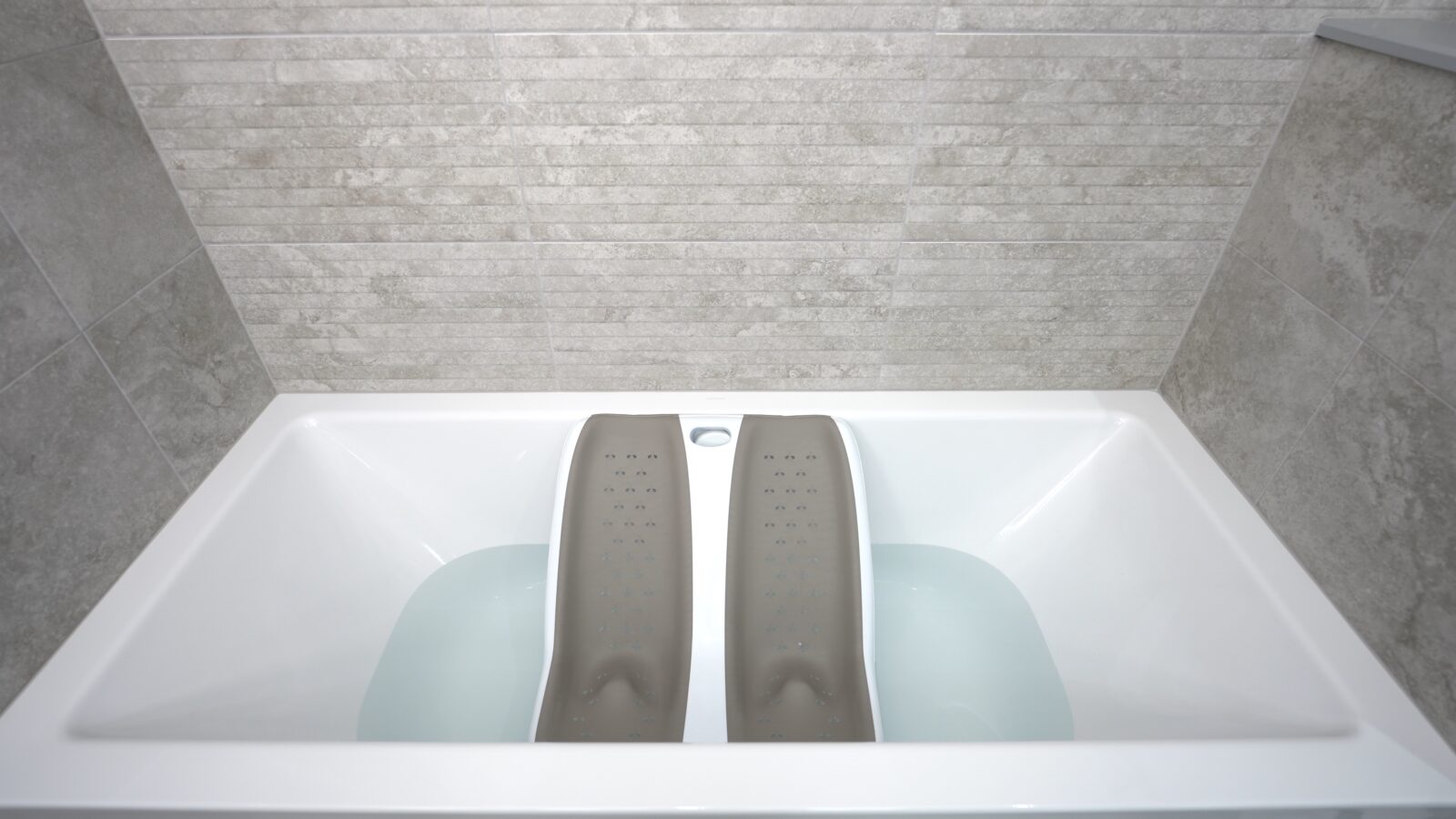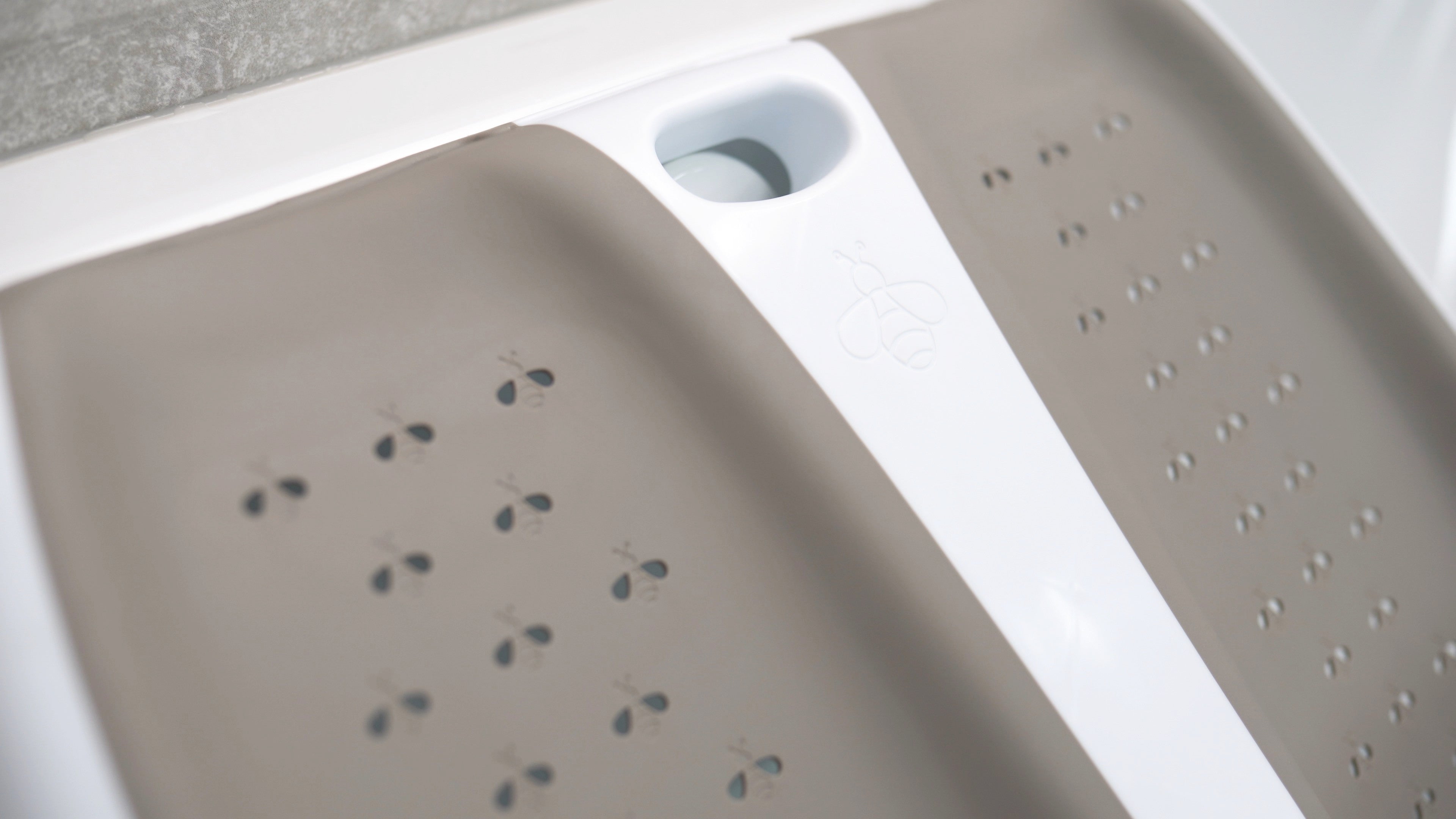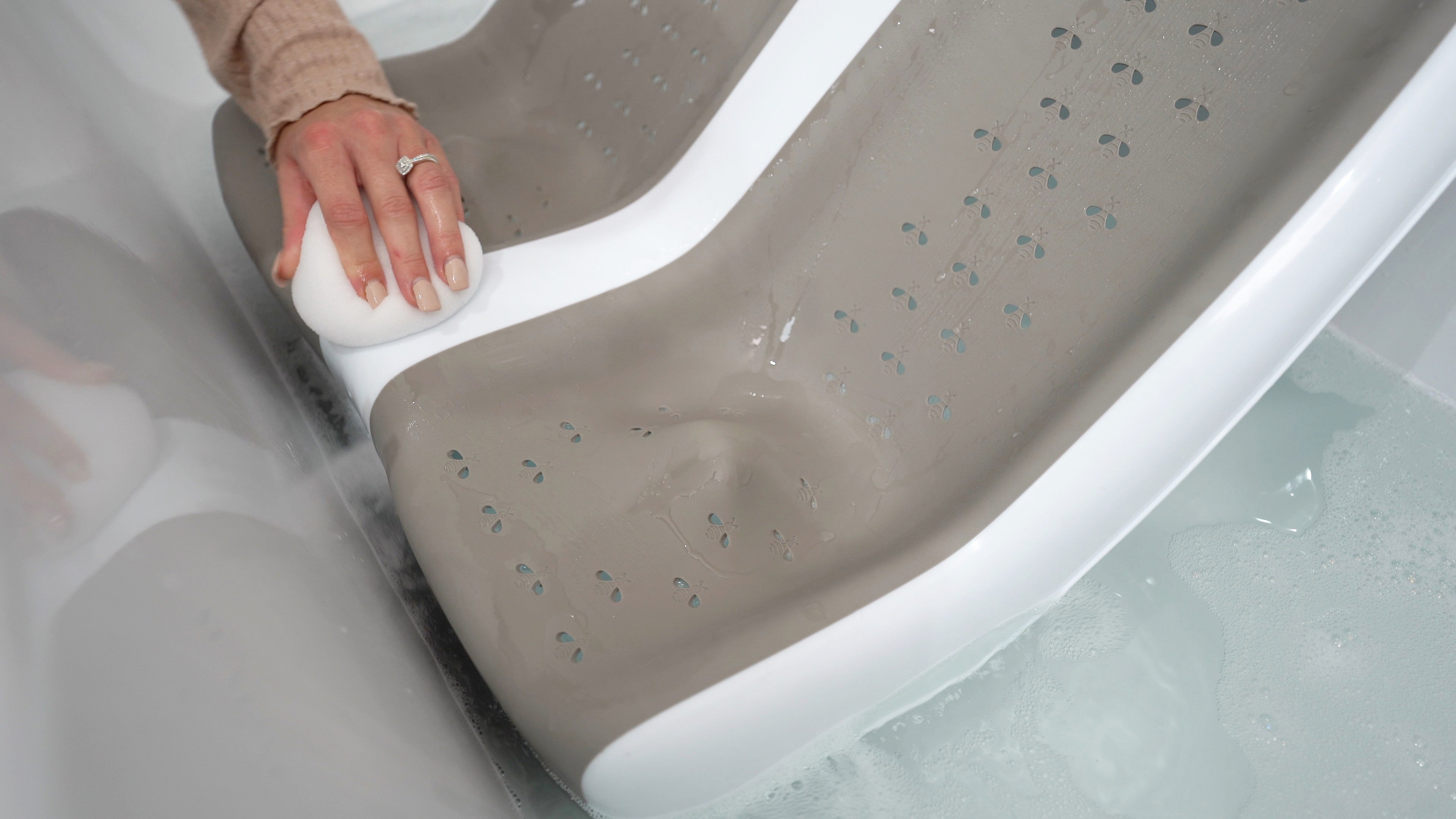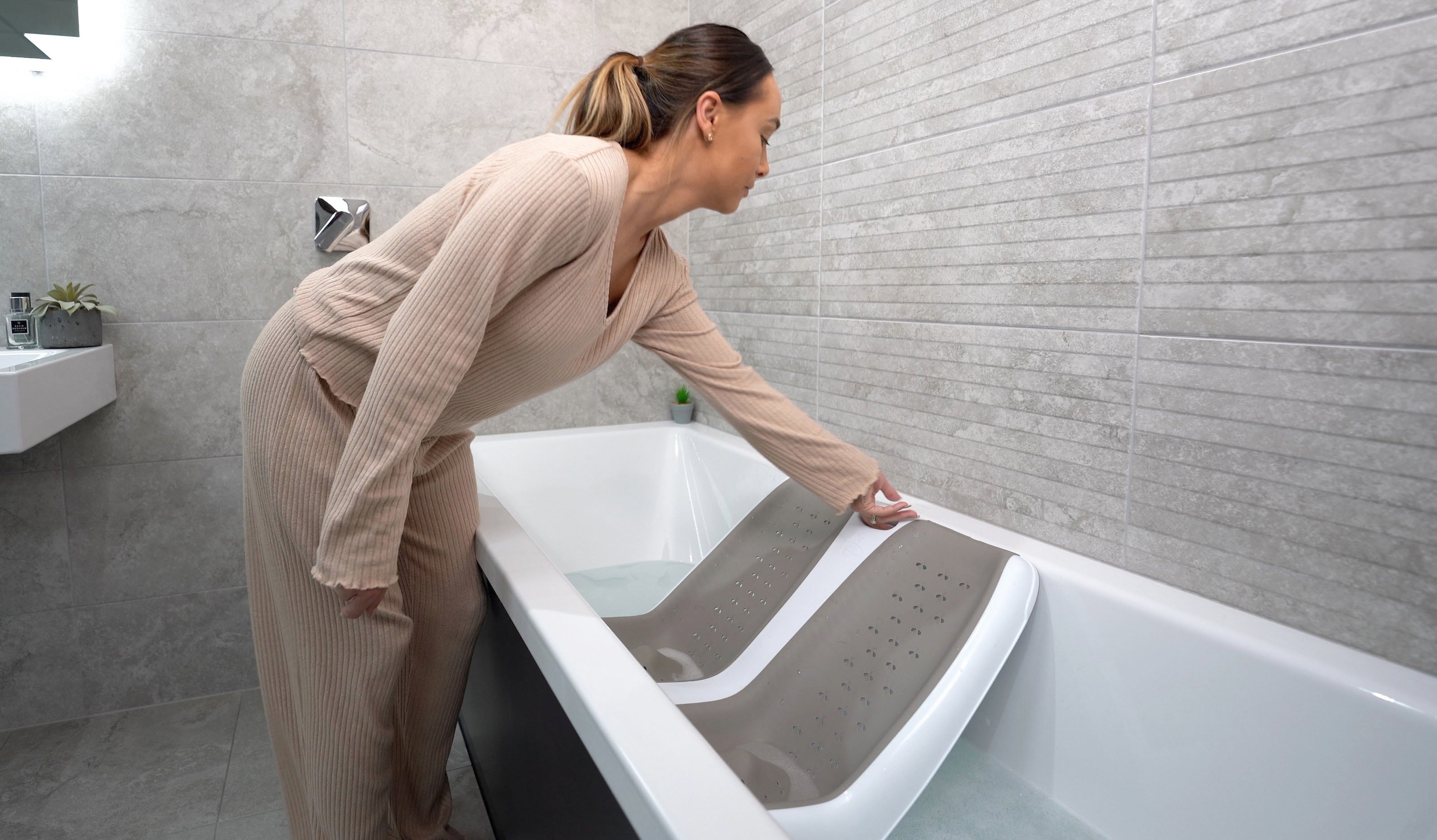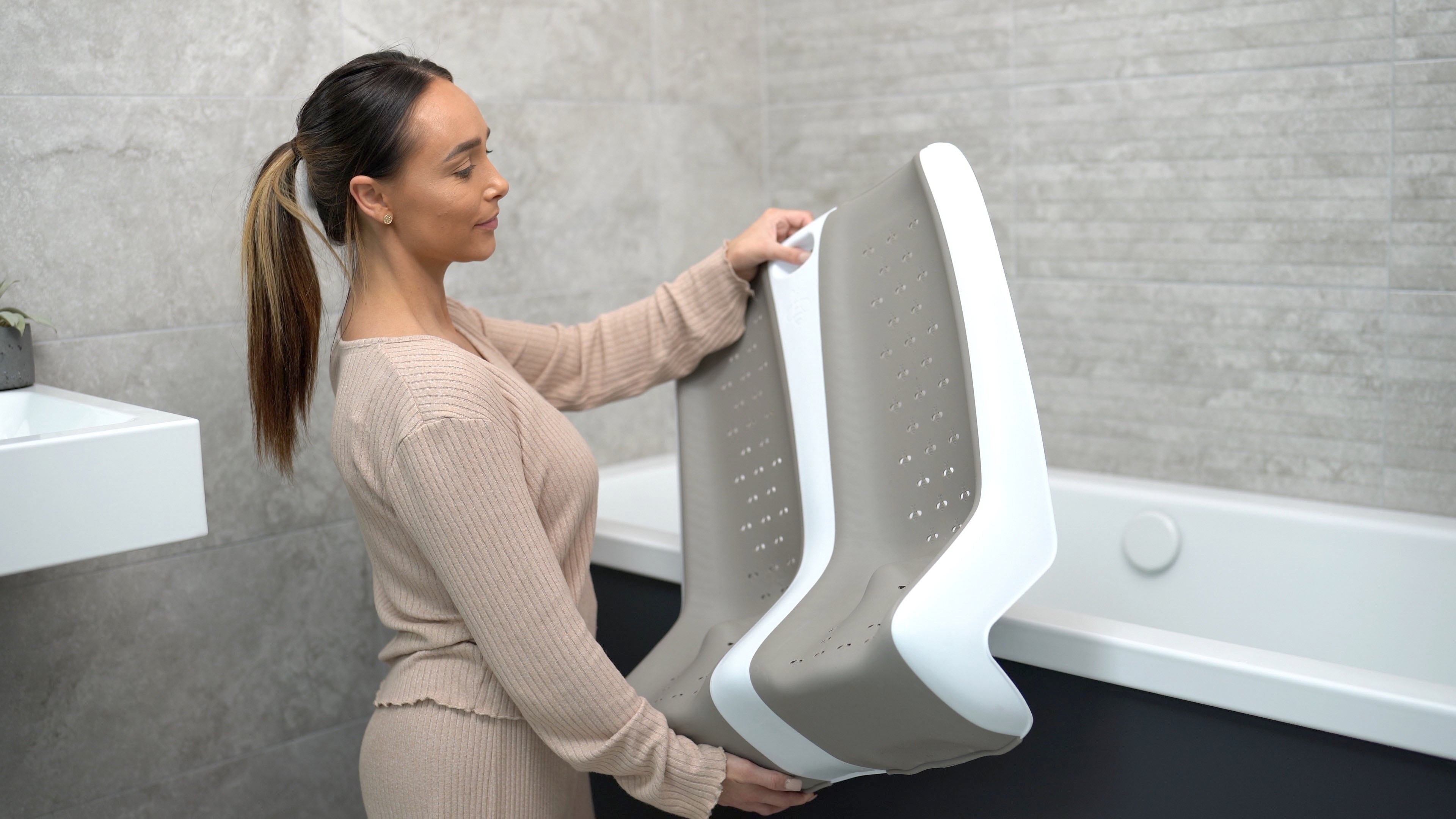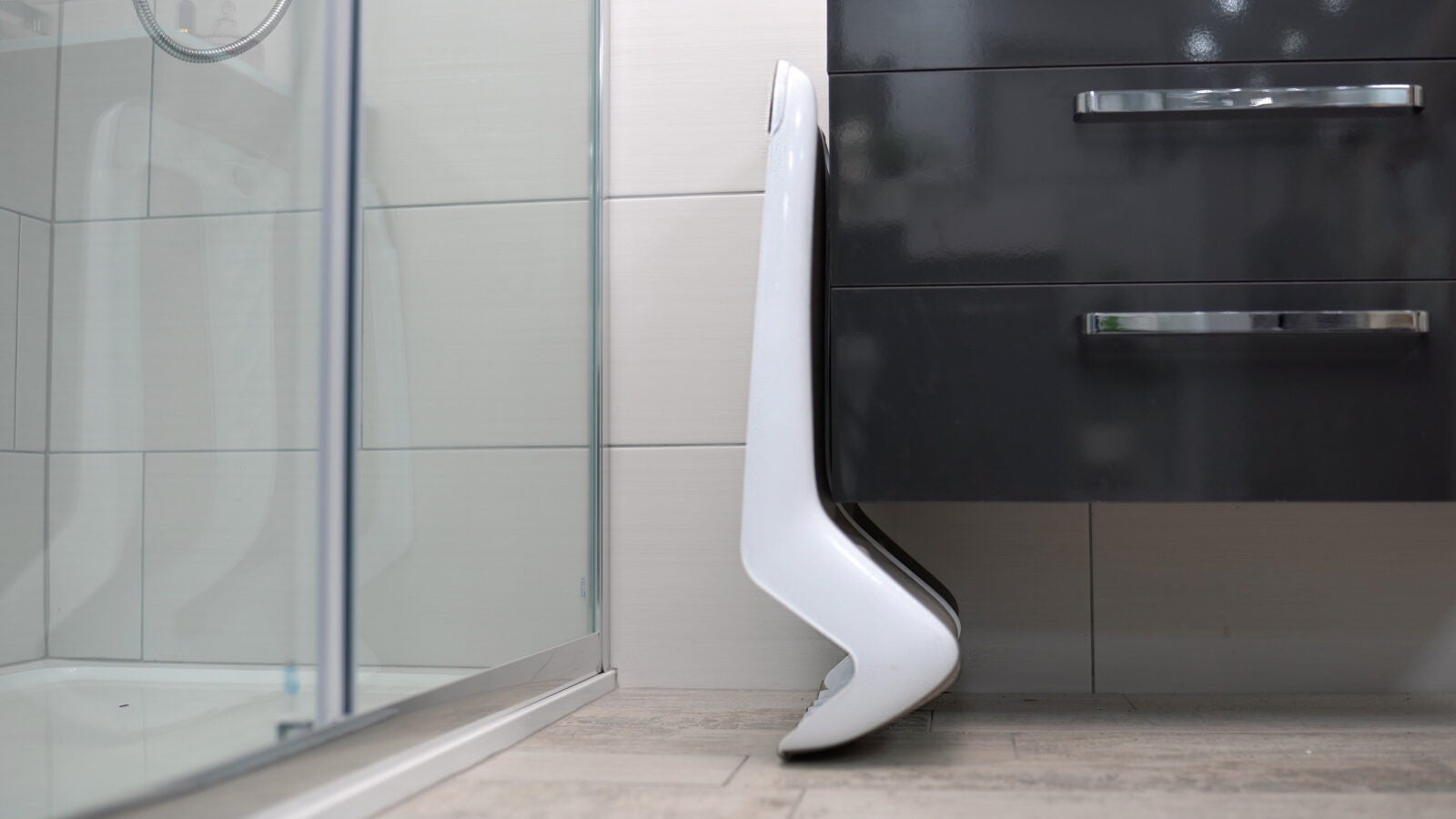 FIRST IN THE WORLD Amazing New Product
The First in the World!



"There are two things in life for which we are never truly prepared: twins." – Josh Billings
Two babies, one pair of hands? Bath time plays a huge role in establishing routines and preparing for bedtime. Without an extra pair of hands, bathing twins is an extremely challenging task.
The Twin Bath supports two infants 0-6 months or until they can sit up unaided. The design allows for the babies to sit comfortably, safely, and securely side by side in the water, keeping them close together.
The Twin Bath features a front facing position so no twisting, turning, or lifting needed while bathing the babies! As well, allowing the user to have full view of both children. It enables the user to safely free their hands, making it easy to wash and bathe both babies. A slim, lightweight, compact unit with a handle for easy holding and can be hung up flushThe Twin Bath to the wall or door providing convenient storage. Also, great for travelling!
Designed to sit in most traditional bathtubs and is flexible enough to fit in varying shapes and sizes. The Twin Bath is made from soft touch, skin contact material, providing comfort for the babies and making it easy to wipe clean! The bee wings are perforated for easy water drainage, preventing mould and mildew build up.
A combined bath time can save users up to 50% of the evening and allow them time to sleep, rest or tend to other children and household tasks. The Twin Bath allows for hands free, safe, stress-free, time saving, independent, co–bathing session.
Suitable for 0-6 months
Weight 2KG
Featured in white and grey
Front facing
Handle to the top for easy holding, storage, or travel
Embossed logo to the centre
Perforated bee wings for easy water drainage
Soft touch material providing comfort for the babies
Complete in poly bag and branded box
Easy wipe clean
Size (inc. packaging) 60x53x20cm
Made from TPE and PP
100% free from BPA, PVC
Manufactured in the UK.
Tested and approved.
Share
If you have twins you NEED this!
Game changer for parenting twins. Absolutely love it, worth every penny and would recommend to any new or expectant twin parents. Thank you Bumble Beez for making bath time easier !
As a new mum to twins and a young toddler.. bath time has been made enjoyable, easier, stress-free and something which i now look forward to each day all thanks to The Twin Bath!! __ Both babies are content and safe while forward facing giving me the confidence to free up my hands to bath both babies. So much time is saved and it makes both babies are in sync during the day and ready together for the new feed. I would recommend this product to all twin parents / parents to be. I couldnt imagine our routine without the twin bath. xx
Absolutely fabulous, such an incredible invention! Very well made and very happy with it.